We've got hardware solutions for every retail touchpoint.
Every retailer faces unique challenges. ECRS equips our partners with appropriate hardware solutions to meet and overcome operational obstacles, no matter their industry. Whether you're running a specialty store with a single location, a regional co-op grocer, a national supermarket chain, a liquor store, a butcher shop, or you simply need a market solution for your corporate break room… we've got the hardware for the job.
POS Terminals

EloPOS Pack
The latest model EloPOS Pack is an unrivaled POS terminal solution. Coupled with the Freedom Touch PCAP display this versatile terminal fits under the counter simplifying cable management and keeping a clean look on top of the counter. The EloPOS Pack is a powerful sleek system with all the connectivity one needs to support any number of POS peripherals and add on tech.
Product Details Request a Quote
Already have a modern POS terminal? You can still use it with CATAPULT.
---
Setting a new standard in compact cashless self-checkout kiosks, the new U-Scan® Mini-Express™ self-checkout station is up to 40% smaller than cash dispensing self-checkout units; the state-of-the-art design of the U-Scan Mini-Express kiosk allows you to fit nearly twice as many units in a desired space.
ECRS offers two versions of the modular U-Scan Mini-Express: U-Scan Mini-Express Vertical SCO and U-Scan the Mini-Express Bioptic SCO.
The Express Market Kiosk is affordable without compromising performance and functionality. It runs on a time-tested and proven platform with advanced updates and security measures that will keep your investment operating longer and more securely than tablet-based kiosks. With a larger screen, more memory, and faster processing power, this innovative kiosk will exceed customer expectations and provide you with a versatile solution that can handle the smallest break rooms to the largest grocery operation.
The Flex Market is the newest innovation in self-service kiosks, and an evolutionary step forward for all micro market concepts. Professionally designed and constructed in the U.S., the unit is sleek and compact. It's a robust hardware design that is built to last, and that provides a friction-free consumer experience to keep customers coming back.
Product DetailsRequest a Quote
---
Advanced Omnichannel Touchpoints
Designed around the simple concept of a friction-free transaction experience, the AutoScale is a leap forward into the future of retail. Embracing the efficiency of enterprise automation, it works seamlessly with the CATAPULT POS and every other transaction touchpoint in your store.
Mobile POS
The sleek design of this mobile POS delivers a modern solution that allows retailers to switch between on-the-go and a traditional point of sale format.
---
System Peripherals
Scanner / Scales
CATAPULT® works with the leading USB scanner and scale partners to provide the fast and seamless scanning capability. These precision-made devices keep transactions flowing for an optimal checkout experience.
Payment Terminals
Delivering full payment capability including EMV, NFC, Swipe and more, our payment solutions are a compliment to any POS. With a vibrant color display and compact design, these terminals are sure to delight your shoppers.
Receipt Printers
ECRS' world-class printing solutions are some the most dependable and accurate available today. Professional receipt branding and graphics capabilities leave a lasting impression for shoppers.
The patented Secure OneTouch® is designed to put your checkout process in friction-free, hypersonic mode. This biometric device allows shoppers to associate with their transaction and pay with a single touch.
CIDs
The sleek customer displays offer a crisp visual to capture your customers at the POS. With a variety of sizes and mounting styles, these displays allow you to design your front end your way.
Price Checkers
Consumers want to make informed decisions about their purchases without having to seek assistance. ECRS offers its CATAPULT® Price Checker to accommodate in-aisle barcode scanning for on-the-spot price checks.
---
We've got your back office management hardware covered.
Servers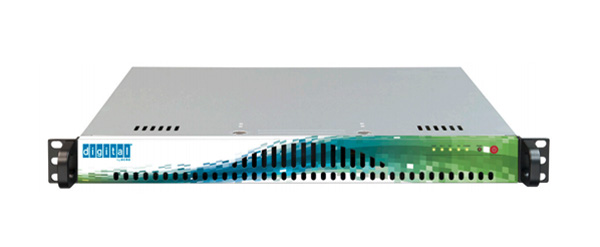 The latest generation of digital® Store Controllers offers powerhouse processing. They've been updated with the latest processors to give retailers the longest possible life out of their data-hosting hardware.
The digital® Enterprise Controller sets the industry standard for performance in the enterprise segment. It's upgraded with the latest in processor technology so your operation runs efficiently.
---
Accessories
Label Printers
Whether you're printing graphically-enhanced color labels from the back office or need to print labels right in the aisle, we've got the solution that fits you.
Handheld Terminals
CATAPULT® HHT offers many powerful back office inventory functions found in CATAPULT, but with handheld convenience. These devices are rugged (yet sophisticated) to meet the demands of inventory management.
Cash Counter
Take control of your cash and eliminate errors with a Cash Counter. If you perform numerous daily shift changes and cash lifts, a money counter is the ideal solution to maintain control over cash movement.
---
Trying to get more out of your current hardware?
Don't get stuck using an inferior retail software solution just because you want to get more out of your hardware investment. We have helped retailers all over get the most out of their existing hardware while upgrading their software experience to the next level. Since CATAPULT is a Windows-based application, it can be used on a variety of different POS types.
Existing point of sale and peripheral devices we can work with include:
All-in-one PC's
Desktop and touch-screen combos
Printers
Hand scanners
Scanner scales
And more