This CATAPULT WebCart™ webinar series guides retailers through an e-Commerce journey, highlighting real CATAPULT WebCart customers, how they've succeeded with the product, and how you can too! We'll also explore the WebCart advantage, focusing on the key reasons why CATAPULT WebCart outperforms other e-Commerce offerings out there today. Then, we'll dive into the future of WebCart and how customer feedback drives our product development
Who should attend?
These webinars are for retail business leaders and IT professionals who want to:
Build a digital storefront
Implement a mobile shopping app
Unify the customer experience
---
WEBINAR ONE
A Retailer's Secrets to WebCart Success
In this webinar, we celebrate in the success of this CATAPULT Retailer's WebCart journey! See how WebCart has changed the way they do business and the impact it has on their daily operations.
WEBINAR TWO
Key Differentiators of CATAPULT WebCart
In this webinar, we explore the reasons why WebCart has the competitive advantage above other offerings, including discussion topics like Multiple Order Types, Progressive Web Apps, Loyalty, and much more!
WEBINAR THREE
CATAPULT WebCart Feature Roadmap
In this webinar, we review the CATAPULT WebCart module with its very own product owner! Join us for a discussion on what WebCart can do and look ahead to feature development, including coupon integration, EBT/Snap, Recommendation Engine, and much more.
---
Featured Speakers
Mitchell Nol
President
Harvest Health Foods
Mitchell has worked at Harvest Health Foods for over 12 years. He started as a grocery staff member, transitioning to Assistant Manager several years later. Mitchell helped implement CATAPULT® POS into all Harvest Health stores, which led him to manage supplement purchasing.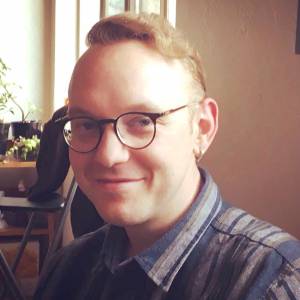 Tyler Atwood
Director of Purchasing
Marczyk Fine Foods
Lifelong grocer managing 150+ vendor accounts for a world​ class neighborhood market. Food literacy, ingredient quality,​ and ethical production advocate.
Jill Nicklaw
WebCart Product Owner
ECRS
A 2-year employee of ECRS, specializing in agile methodology,​ competitive landscape analysis, and team leadership. Jill oversaw​ the development & modernizing of WebCart, transforming the ​application into what it is today.
---
CATAPULT WebCart Features:
WebCart is a vital part of the CATAPULT product suite. If you've decided to take your first step into the world of online retail, we're here to help guide you to success.
eCommerce Your Way: With the power of unified transaction logic, get your store, not some third-party's idea of your store online and looking great with ease.
Next Level Loyalty: Open new and accessible avenues to promote your products, generate positive customer experiences, and boost your profits. Give your customers the same great transactional experience online as they have in store.
Accelerated Checkout: The future of checkout. Allow your customers to build lists, pick items in-store, and pay, all from their mobile device.
No New Hardware Needed: Use CATAPULT Web Office to manage your WebCart store and CATAPULT POS or a mobile terminal for handling customer orders.
Customizable: Use your own branding, graphics, advertisements, promotions, and menu preferences to keep a consistent store image.
Data-driven Automation: Launching a new WebCart site is a breeze, compared to a traditional Web store solution. The system automatically configures itself, based on the item data within CATAPULT's item management system.
---