This CATAPULT Self-Checkout webinar series guides retailers through a self-service journey, highlighting real customers who have implemented Self-Checkout in their store. We'll explore the planning and implementation process, customer experience impact, and the return of on investment post-install. We'll also review the advantages of using CATAPULT's native Self-Checkout functionality and the current ECRS lineup. Then, we'll bring your technology stack full-circle with best practices on how your system can work together to complement your SCO offering.
Who should attend?
These webinars are for retail business leaders and IT professionals who want to:
Hear firsthand how CATAPULT retailers have succeeded with self-checkout, including some best practices for implementation.
Understand the current opportunities available through ECRS and CATAPULT.
See how other CATAPULT features and ECRS products can work together to boost sales.
---
WEBINAR ONE
Thurs, October 20 • 2pm EST
CATAPULT Self-Checkout Retailer Showcase
Join us as we celebrate in the success of this CATAPULT Retailer's Self-Checkout journey. See how this retailer planned, installed, surveyed, and found a return on their self-checkout investment.
WEBINAR TWO
Thurs, November 10 • 2pm EST
Discover the ECRS Self-Checkout Lineup
In this webinar, we'll explore ECRS' current self-checkout lineup and highlight the unique components of each offering. We'll focus on key software and hardware features for every self-service use case.
WEBINAR THREE
Thurs, December 15 • 2pm EST
Boost Self-Service Operations with CATAPULT
Join us as we review how other products in the CATAPULT suite can be leveraged to get the most out of your self-service investment, including Self-Checkout, Loyalty, Biometrics, AutoScale, and much more.
---
Featured Speakers
Rob Lepre
Director of Retail Technology
McCaffrey's Food Markets
Over 20 years of experience working with technology and almost a​
decade at McCaffrey's. A CATAPULT user since 2015, Rob has​
successfully adopted many modules of CATAPULT, including Webcart, Biometric, Cash Office Module, and Self Check Out systems.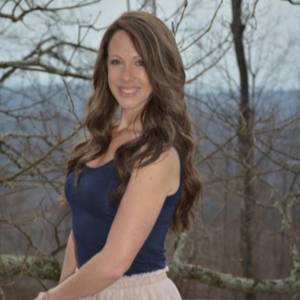 Felice Manget-Harvey
Business Development Executive
ECRS
A 5-year employee of ECRS, specializing in CATAPULT retail platform advice, gap analysis, and creative business solutions.
Otis Flieth
Senior Sales Engineer
ECRS
For the last 22 years, he has been leading ECRS in sales & consulting - helping retailers maximize efficiency & profits though technology solutions & best practices implementation. Otis has a unique ability to convey the benefits of technology through a proven system that delivers real ROI.
---
CATAPULT Self-Checkout Features:
Self-Checkout is a vital part of meeting today's consumer demands. If you've decided to take your first step into the world of self-service, we're here to help guide you to success.
Unified Transaction Logic
Fraud Prevention & Shrink Reduction
ScaleAware for Rapid Item Lookup
Produce Recognition
Secure Store & Forward
Customer Boarding
Customizable Hardware Configurations
---